Istanbul is a vibrant and fascinating city that offers a wealth of cultural, historical, and recreational activities. Here are some things to do in Istanbul:
Visit the Blue Mosque: The Blue Mosque, also known as the Sultan Ahmed Mosque, is one of Istanbul's most iconic landmarks. It's a beautiful mosque with intricate tile work and is open to visitors.
Explore the Hagia Sophia: The Hagia Sophia is a former church turned mosque turned museum. It's an impressive building that has played a significant role in Istanbul's history.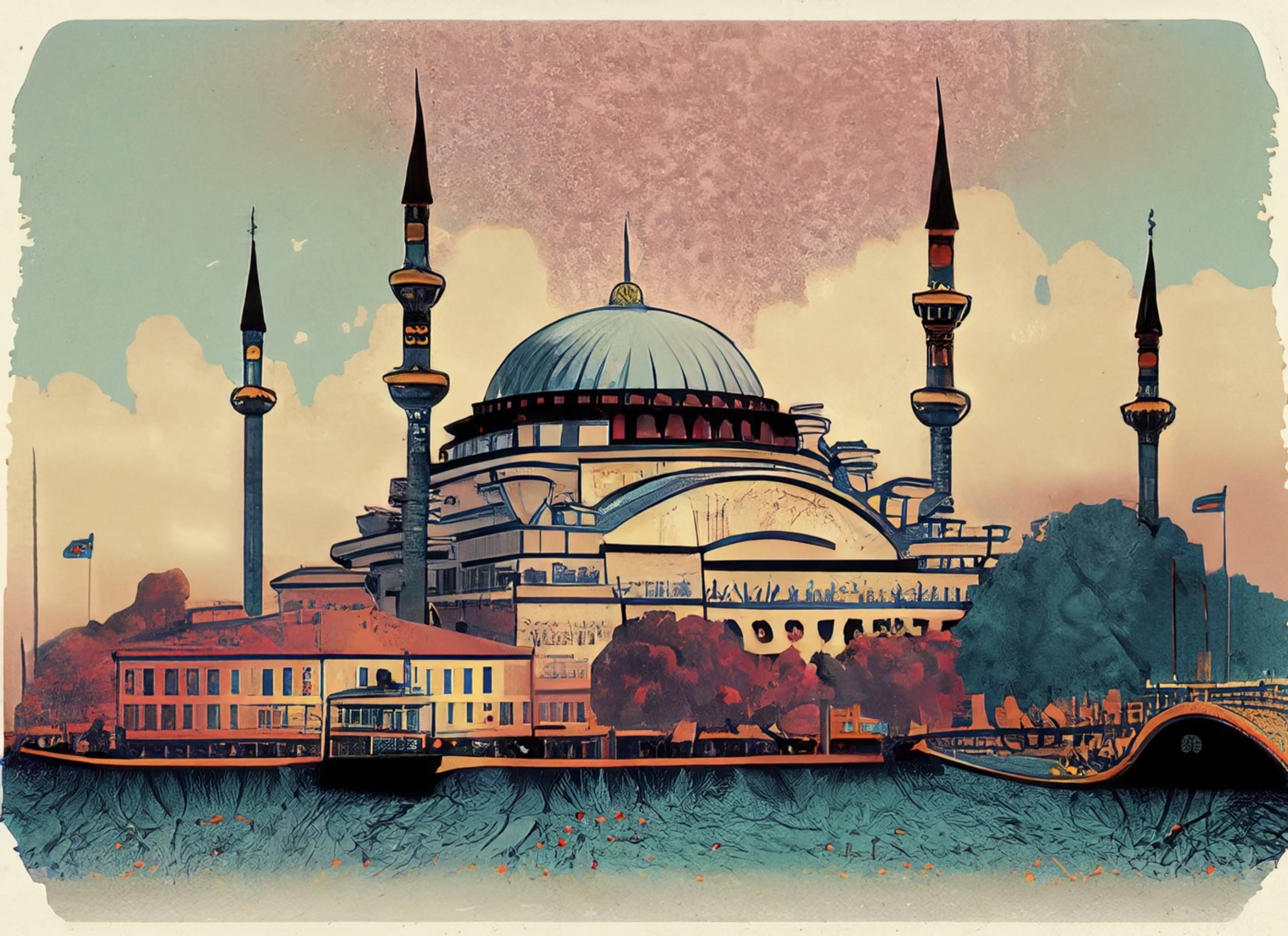 Take a Bosphorus Cruise: The Bosphorus Strait is the waterway that separates the European and Asian sides of Istanbul. Taking a Bosphorus cruise is a great way to see the city from a different perspective and enjoy the beautiful scenery.
Visit the Grand Bazaar: The Grand Bazaar is one of the largest and oldest covered markets in the world. It's a vibrant and bustling place to shop for souvenirs, jewelry, clothing, and more.
Explore the Topkapi Palace: The Topkapi Palace was the residence of Ottoman sultans for nearly 400 years. It's a magnificent palace with beautiful gardens, stunning architecture, and fascinating exhibits.
Enjoy Turkish cuisine: Istanbul is known for its delicious and diverse cuisine. Be sure to try some traditional dishes like kebabs, baklava, and Turkish delight.
Visit the Spice Bazaar: The Spice Bazaar, also known as the Egyptian Bazaar, is a colorful and aromatic market where you can buy spices, teas, Turkish delight, and other local delicacies.
Take a Turkish bath: A Turkish bath, also known as a hammam, is a relaxing and rejuvenating experience. It involves a sauna, steam room, and massage, and is a great way to unwind after a day of sightseeing.
Visit the Dolmabahce Palace: The Dolmabahce Palace was the last residence of Ottoman sultans. It's a stunning palace with ornate rooms, beautiful gardens, and a stunning waterfront location.
Explore the Galata Tower: The Galata Tower is a medieval stone tower that offers stunning views of the city. It's a great place to watch the sunset and take in the beauty of Istanbul.