The Sagrada Familia is a Roman Catholic church in Barcelona, Spain. It was designed by Antoni Gaudí and is currently under construction. The church was begun in 1882 and is not expected to be completed until 2026, the centenary of Gaudí's death.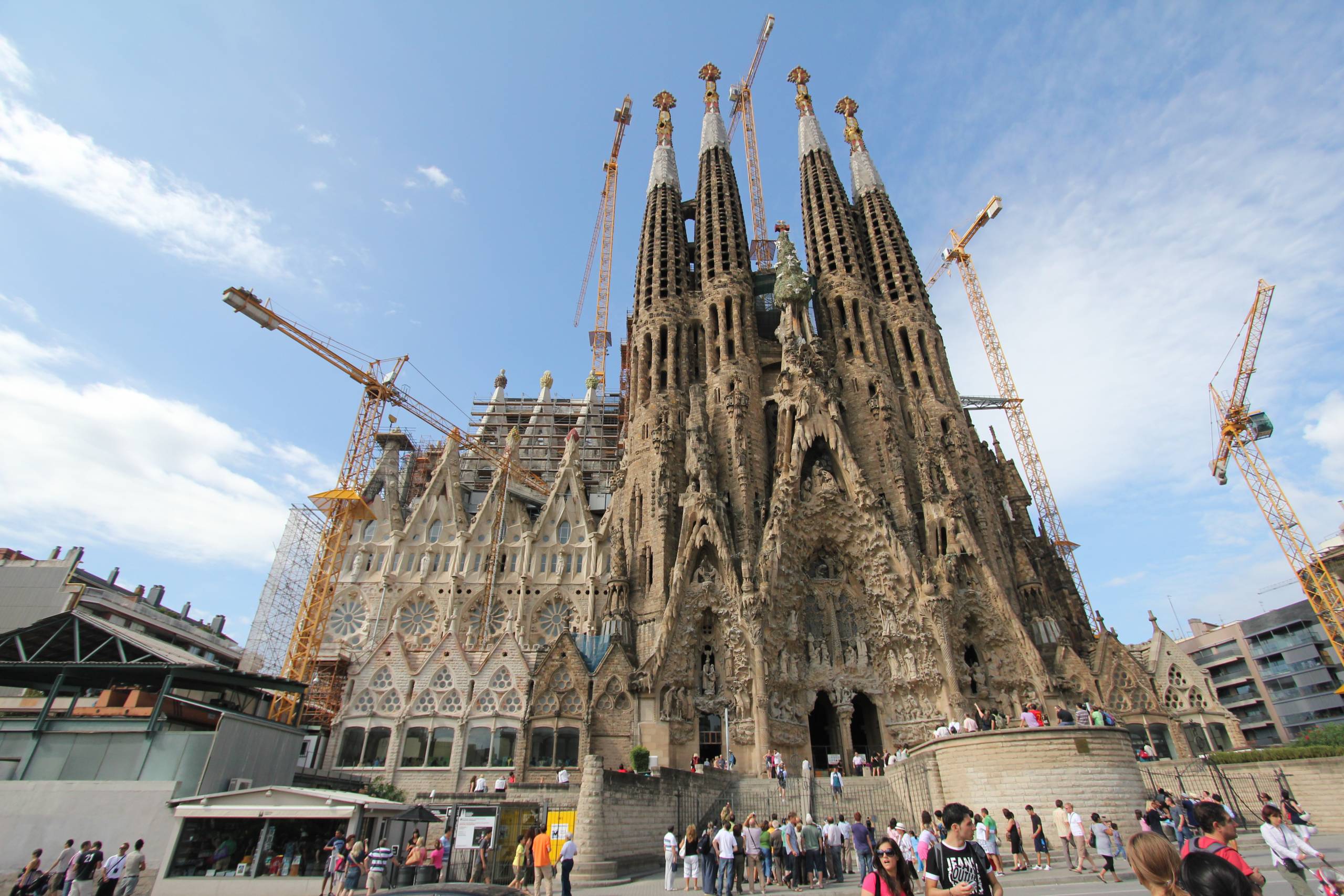 The Sagrada Familia is a UNESCO World Heritage Site and is one of the most visited tourist destinations in Spain. The church is renowned for its unique and innovative design, which combines Gothic and Art Nouveau styles. The exterior is covered in intricate carvings and sculptures, while the interior is filled with colorful stained glass windows and soaring columns.
No matter how many times you see it, the Sagrada Familia always takes your breath away. It is a truly awe-inspiring sight, and it is no wonder that it has been called "the most beautiful unfinished building in the world."
If you are planning a trip to Barcelona, be sure to add the Sagrada Familia to your list of must-see attractions. It is a truly unique and unforgettable experience.
Here are some tips for visiting the Sagrada Familia:
Buy your tickets in advance to avoid the long lines.
Allow at least 2 hours to visit the church.
Take your time and explore every nook and cranny.
Be sure to go inside the church to see the stained glass windows and the soaring columns.
If you are interested in learning more about the history of the Sagrada Familia, there is a museum located inside the church.
The Sagrada Familia is a truly special place, and it is sure to leave a lasting impression on you. So what are you waiting for? Start planning your trip to Barcelona today!