The image shows the Santa Justa Lift in Lisbon, Portugal. It is a neo-Gothic iron structure that connects the lower streets of the Baixa neighborhood with the higher Largo do Carmo (Carmo Square). The lift was designed by Raoul Mesnier du Ponsard, a student of Gustave Eiffel, and was inaugurated in 1902.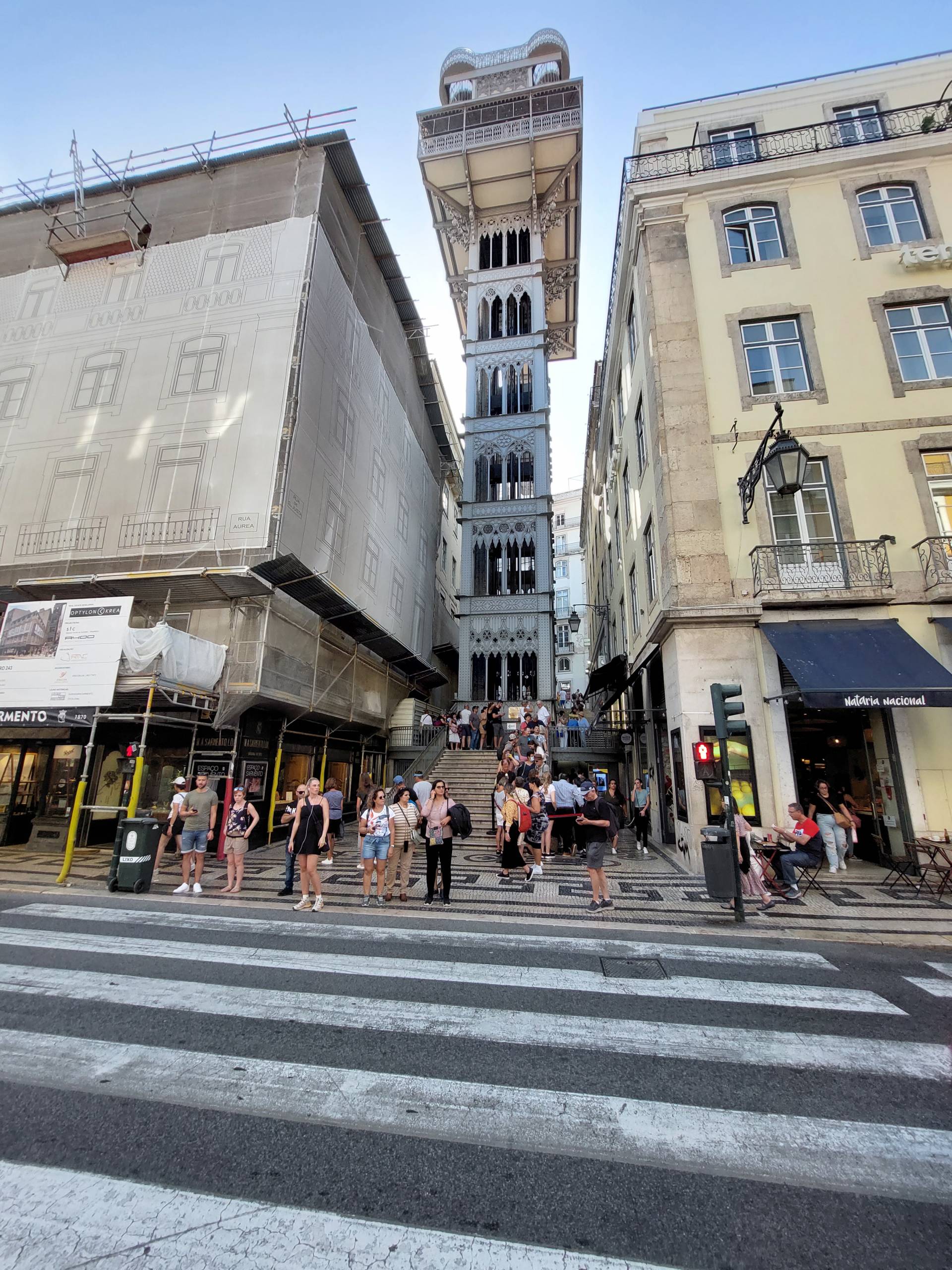 The Santa Justa Lift is one of Lisbon's most popular tourist attractions, and it offers stunning views of the city. The lift is 45 meters (148 feet) tall and has two cabins, each with a capacity of 29 passengers. The cabins are decorated in wood, mirrors, and brass, and they evoke a journey back in time.
The image shows the Santa Justa Lift from a slightly elevated angle, so we can see the full height of the structure. The lift is painted a bright red color, and it stands out against the blue sky and the white buildings in the background. In the foreground of the image, we can see a group of people waiting to ride the lift.
The Santa Justa Lift is a beautiful and iconic landmark, and it is a must-see for any visitor to Lisbon.