The magnificent Norwegian Jade cruise ship arrived at the port of Haifa as part of its Mediterranean cruise, bringing with it a wave of excitement and anticipation among the local community. The ship, which is part of the Norwegian Cruise Line fleet, is known for its luxurious amenities and impressive size.
As the ship slowly made its way into the port, passengers could be seen lining the deck, eagerly taking in the sights of Haifa's stunning coastline. The ship's crew members could be seen scurrying around, preparing for the ship's arrival and ensuring that everything was in order for the passengers.
Local officials and representatives from the Haifa port authority were on hand to welcome the ship and its passengers, offering a warm greeting and providing information about the city's many attractions. Many locals had also gathered at the port to catch a glimpse of the impressive vessel and welcome its passengers to their city.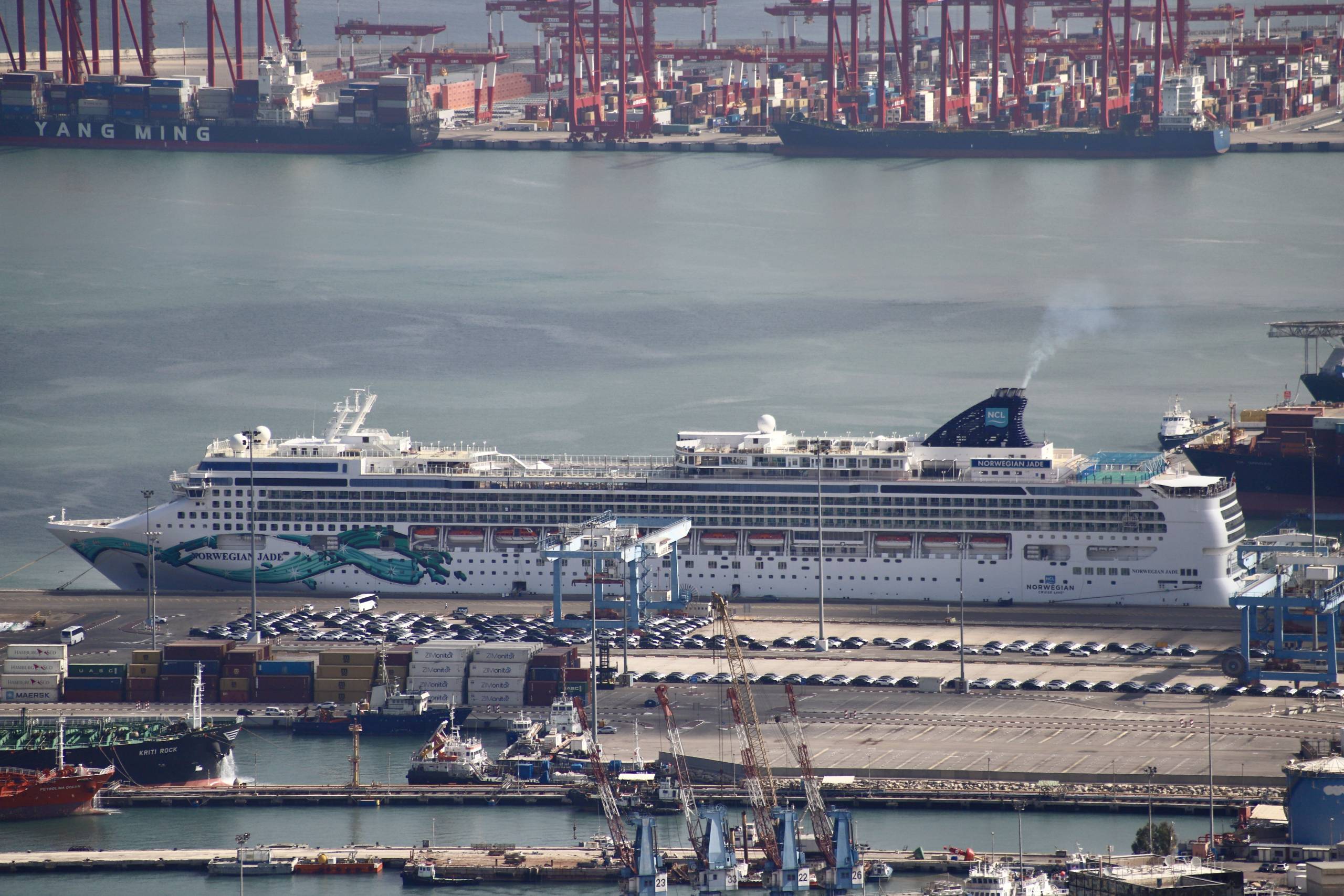 Once the ship was docked, passengers were free to disembark and explore the city on their own, or join one of the many organized tours and excursions available. Haifa is known for its rich history and culture, as well as its stunning natural beauty, and there was no shortage of things for visitors to see and do.
Some passengers chose to visit the iconic Baha'i Gardens, which offer stunning views of the city and its surroundings. Others opted to explore the city's vibrant markets, sampling local foods and picking up souvenirs to bring back home.
For those who wanted to learn more about the city's history, there were tours of the ancient city of Acco, which played a key role in many of the major events of the region's history. There were also tours of Haifa's many museums and cultural institutions, which offer a glimpse into the city's rich past.
As the day wore on, passengers began to make their way back to the ship, laden with souvenirs and memories of their time in Haifa. The Norwegian Jade would continue its journey through the Mediterranean, but for those who had experienced the magic of Haifa, it would always hold a special place in their hearts.