In the heart of Portugal, amidst the captivating architecture and vibrant history, lies a city that pulses with a passion for coffee. Lisbon's coffee culture is not merely about a beverage; it's a way of life, a deeply ingrained social fabric that weaves together tradition, community, and a tapestry of flavors that tantalize the taste buds. Embark with us on a journey through Lisbon's bustling coffee scene, where every cup is an invitation to connect, savor, and immerse oneself in the city's captivating soul.
A Historical Rendezvous with Coffee
Coffee's arrival in Lisbon during the 18th century marked a turning point in the city's social landscape. A Brasileira, the city's first coffeehouse, opened its doors in 1905 and became an instant icon, a hub for intellectual discourse and lively interactions. This legacy of coffeehouses continues to flourish, creating a haven for meaningful conversations and cherished connections.
Pastéis de Nata and Coffee: A Portuguese Symphony
Lisbon's world-renowned custard tarts, known as pastéis de nata, are an irresistible pairing with coffee. Numerous cafes serve these delectable treats, creating a harmonious symphony of flavors that delights the palate.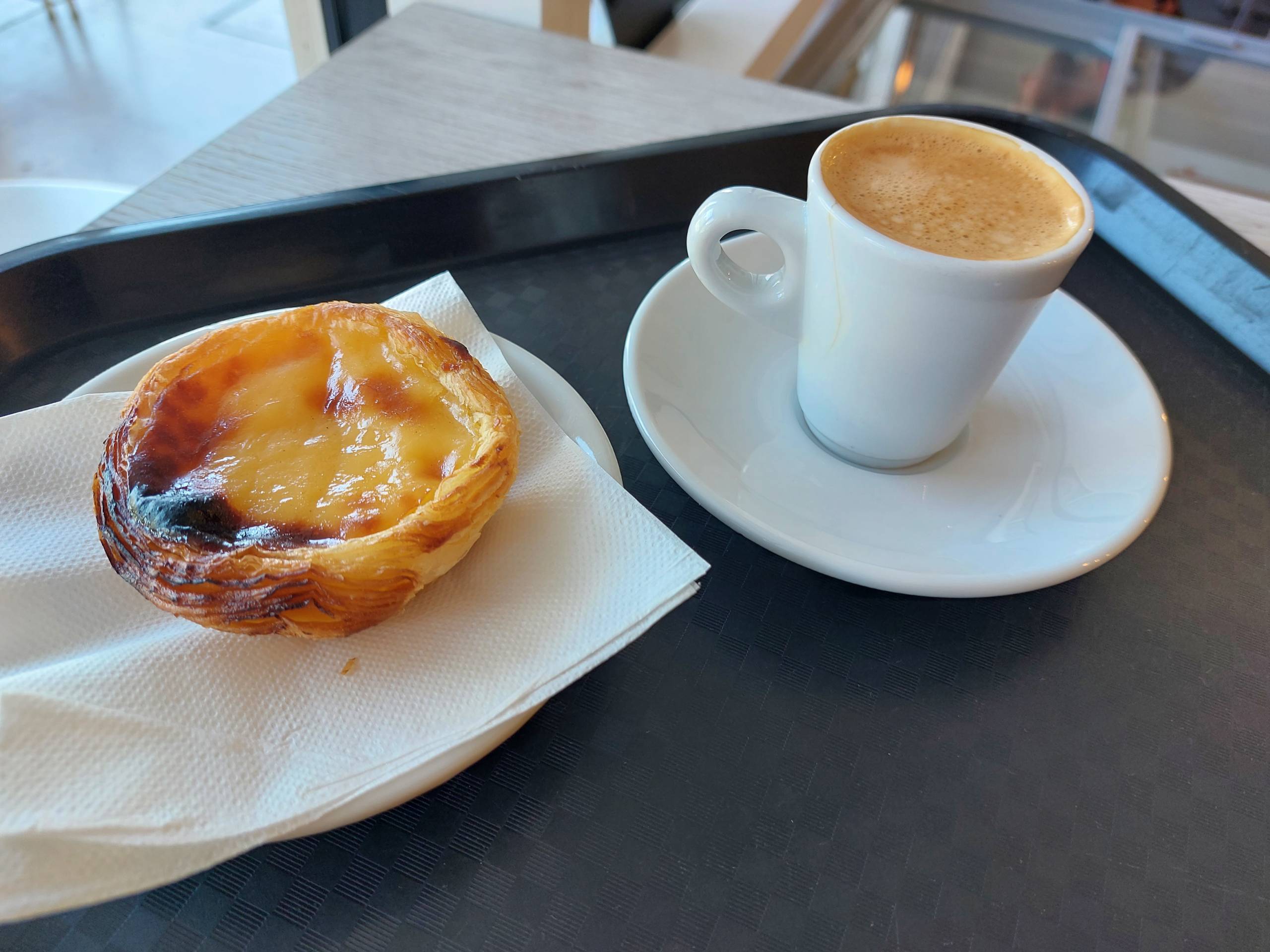 Coffee: A Cornerstone of Lisbon's Lifestyle
For the Portuguese, coffee is not just a quick energy boost; it's a ritual, a deeply embedded element of daily life. It's not about rushing through a cup on the go; it's about savoring the moment, lingering over the aroma and relishing the taste. "Pausas" – coffee breaks – are sacred moments, opportunities for meaningful conversations and forging bonds.
A Spectrum of Coffee Experiences
Lisbon's coffee culture is a kaleidoscope of experiences, catering to the diverse tastes of locals and visitors alike. Let's delve into the various facets of this vibrant coffee scene:
Espresso: The Quintessential Lisbon Brew
The Portuguese are fiercely proud of their espresso. The bica, a strong and robust shot of espresso, is the go-to choice for many. Often savored while standing at the counter, it fosters a sense of camaraderie among patrons, creating a lively atmosphere.
Specialty Coffee Shops: Elevate Your Coffee Experience
In recent years, specialty coffee shops have emerged in Lisbon, offering a refined alternative to traditional espresso. These establishments prioritize high-quality, ethically sourced beans and meticulous brewing methods, catering to coffee enthusiasts seeking distinctive flavors and aromas.
Alfresco Coffee Culture: A Mediterranean Delight
Lisbon's Mediterranean climate provides the perfect setting for alfresco coffee indulgence. The city's wide sidewalks and charming squares transform into vibrant outdoor cafes, where patrons can soak in the atmosphere while enjoying their coffee.
Coffee and Art: A Cultural Fusion
Many of Lisbon's coffeehouses seamlessly blend coffee and culture. "A Brasileira," for instance, is adorned with bronze statues of renowned poet Fernando Pessoa and other celebrated artists, creating a harmonious fusion of art and caffeine.
Lisbon's Coffee Culture: A Tapestry of Flavors, History, and Community
Lisbon's bustling coffee culture is a testament to the city's rich history, its strong sense of community, and its unwavering love for coffee. Whether you're seeking a traditional espresso at a neighborhood cafe or a meticulously crafted pour-over at a specialty coffee shop, Lisbon's coffee scene offers something for every palate and preference. It's more than just a caffeine fix; it's a means of connection, a taste of Portuguese tradition, and an essential element of the city's undeniable allure. When you find yourself in Lisbon, embrace the city's coffee culture, savor the unique blend of flavors, history, and camaraderie it has to offer. Lisbon's coffee culture is a true embodiment of the city's soul, inviting you to join in and experience the magic of every sip.