Lisbon is a city that has stolen my heart. From its rich history and culture to its stunning scenery and delicious food, there's something for everyone in Lisbon.
If you're planning a trip to Lisbon, here are a few things you can't miss:
São Jorge Castle: This Moorish castle offers stunning views of the city and the Tagus River.
Alfama district: This charming neighborhood is Lisbon's oldest district, with narrow streets, colorful buildings, and fado houses.
Jerónimos Monastery: This UNESCO World Heritage Site is a masterpiece of Manueline architecture.
Belém Tower: This iconic tower is another example of Manueline architecture and offers great views of the Tagus River and the Ponte 25 de Abril bridge.
Tram ride: Lisbon's trams are a great way to get around the city and see the sights.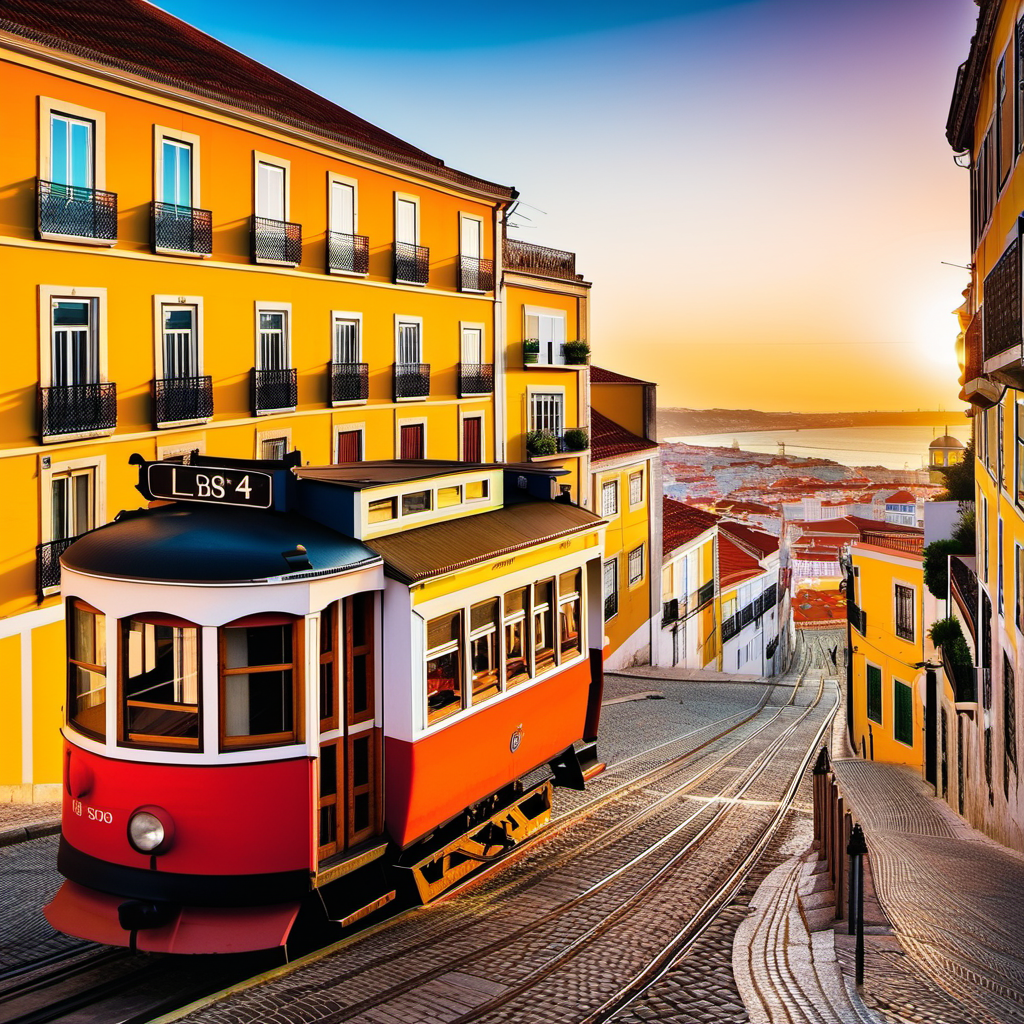 If you have time, I also recommend taking a day trip to Sintra, a UNESCO World Heritage Site known for its fairytale castles and palaces.
And of course, no trip to Lisbon would be complete without trying some of the delicious food. Be sure to try pastel de nata (custard tarts), bacalhau à brás (salted cod with scrambled eggs and potatoes), and vinho verde (green wine).
Here is a list of the best beaches in Lisbon:
Praia dos Galapinhos: Remote beach in Arrábida Natural Park with calm waters and cliffs, accessible via a shuttle service.
Costa da Caparica: Long stretch of sandy beach with a variety of restaurants and bars, popular with both locals and tourists.
Praia da Figueirinha: National park beach with shallow water, family-friendly facilities, and views of the Arrábida Hills.
Praia da Ponta dos Corvos: Small, secluded beach with calm waters and a relaxed atmosphere.
Praia de Carcavelos: Bustling beach destination offering golden sands, waves, and nearby shops and restaurants.
Praia da Ribeira de Cascais: Picturesque beach in the heart of Cascais, with a variety of restaurants and bars nearby.
Lisbon, the capital of Portugal, is known for its rich history, stunning architecture, and vibrant culture. While many tourists flock to the city's popular attractions like the Belem Tower, Jerónimos Monastery, and Alfama district, there are several off-the-beaten-track attractions and hidden gems that are worth exploring:
LX Factory: This former industrial complex on the banks of the Tagus River has been transformed into a creative and cultural hub. It's home to art galleries, restaurants, shops, and co-working spaces. You can explore street art, visit unique boutiques, and enjoy a meal in one of the many trendy restaurants.
Village Underground Lisboa: This unique space combines art, culture, and sustainability. It features repurposed shipping containers and double-decker buses turned into creative workspaces and event venues. It's a great place to experience Lisbon's creative spirit.
Palácio Nacional da Ajuda: While the more famous Palácio Nacional de Sintra often steals the limelight, Palácio Nacional da Ajuda offers a fascinating glimpse into the royal history of Portugal. The interiors are beautifully decorated, and it provides a quieter alternative to crowded attractions.
LX Escape Room: If you enjoy puzzles and challenges, consider trying an escape room experience at LX Escape Room. It's a fun and interactive way to spend time with friends or family while testing your problem-solving skills.
Church of São Vicente of Fora: Located near the famous São Jorge Castle, this church often goes overlooked. However, its stunning interior, including intricate azulejo (blue and white tile) decorations, is well worth a visit. You can also climb the church's rooftop for panoramic views of the city.
Feira da Ladra: This open-air flea market takes place every Tuesday and Saturday in Alfama. It's a great place to find antiques, vintage clothing, and unique treasures. Even if you're not shopping, it's a fascinating spot to people-watch and soak up the local atmosphere.
Calouste Gulbenkian Museum Gardens: While the museum itself is quite popular, its gardens are often overlooked. These beautifully landscaped gardens are perfect for a peaceful stroll and are home to sculptures and hidden corners for relaxation.
Monsanto Forest Park: Escape the city's hustle and bustle by heading to this vast forest park, often referred to as Lisbon's lungs. You can hike, have a picnic, or simply enjoy the serene natural surroundings.
Cemitério dos Prazeres: This historic cemetery is a fascinating place to explore. It's filled with ornate tombstones, mausoleums, and sculptures, providing a unique perspective on the city's history and culture.
Santa Justa Lift at Sunset: While the Santa Justa Lift is a popular attraction, visiting it at sunset offers a different experience. You'll enjoy stunning views of Lisbon as the city's lights begin to twinkle.
These off-the-track attractions in Lisbon offer a different perspective on the city and allow you to experience its hidden treasures and local culture. Be sure to explore beyond the well-trodden tourist paths to fully appreciate Lisbon's charm.
Here are a few tips for planning your trip to Lisbon:
The best time to visit Lisbon is during the shoulder seasons (spring and fall), when the weather is mild and there are fewer crowds.
Lisbon is a very walkable city, but you can also get around by tram, bus, or metro.
Be sure to try some of the local food, such as pastel de nata and bacalhau à brás.
Lisbon is a relatively safe city, but it's always important to be aware of your surroundings and take precautions against petty theft.
I hope you have a wonderful time in Lisbon! It's a truly magical city.