Once upon a time, in the enchanting land of Bali, a remarkable conservation story was unfolding at the Bali Safari Park. It was a tale of passion, dedication, and the preservation of a majestic creature—the pig-nosed turtle.
In the heart of Bali, a team of wildlife enthusiasts and conservationists embarked on a mission to protect and nurture these unique turtles. These creatures, known for their distinct appearance and cultural symbolism, were facing the threat of extinction. But Bali Safari Park, with its unwavering commitment to conservation, stood as a beacon of hope.
The journey began in 2015 when the Bali Natural Resources Conservation Agency rescued 2,341 injured pig-nosed turtles. Bali Safari Park opened its doors and welcomed these tiny turtles with open arms. Day by day, the dedicated team cared for them, nursing them back to health and witnessing their incredible growth. These once-injured turtles flourished, growing to an average size of 18-30 cm, while their population steadily increased to around 900 individuals.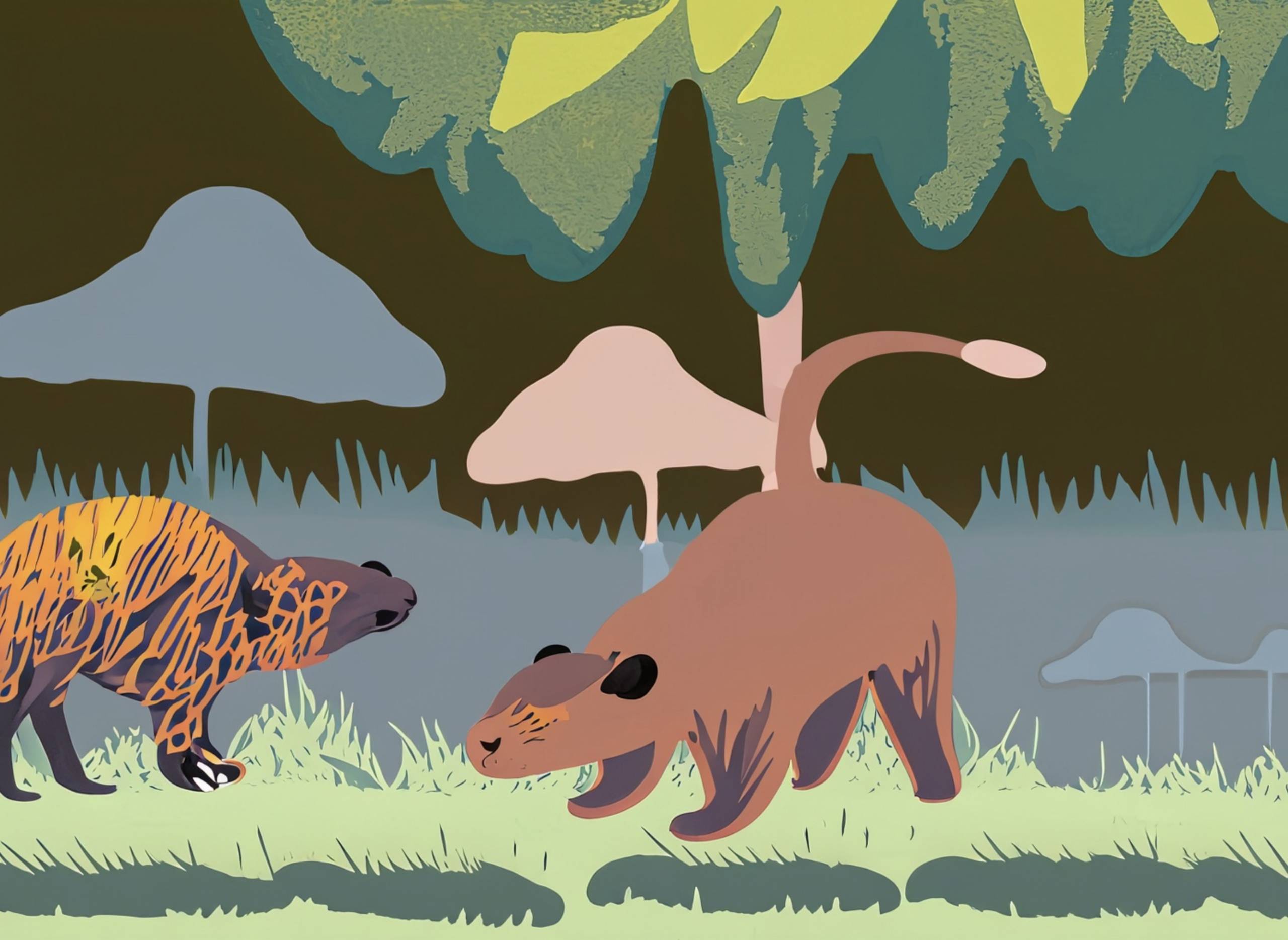 However, Bali Safari Park's conservation efforts didn't stop there. In May 2023, a momentous event took place—a relocation that would change the fate of the pig-nosed turtles forever. With the support of the Natural Resources Conservation Agency and PT Freeport Indonesia, Bali Safari Park successfully transported 500 pig-nosed turtles from Bali to Papua. This endeavor marked a significant achievement in preserving this endangered species and showcased the park's unwavering commitment to their cause.
Releasing these turtles into their natural habitat was a moment of triumph and hope. Their return to the wild allowed them to thrive, contributing to the delicate ecological balance and preserving the rich biodiversity of the land. The pig-nosed turtles, classified as endangered by the International Union for Conservation of Nature (IUCN), not only played a vital role in nature but also held deep cultural symbolism, reflecting Indonesia's heritage.
Drh. Kadek Kesuma, the Curator of Bali Safari Park, shared his optimism for the turtles' breeding success in their newfound home. The collaboration between the Bali Natural Resources Conservation Center, PT Freeport Indonesia, and government support had paved the way for a brighter future for these majestic creatures.
If you're an explorer with a heart for wildlife conservation, Bali Safari Park invites you to join their inspiring journey. Immerse yourself in their conservation initiatives, witness the extraordinary efforts made to protect and preserve the pig-nosed turtle, and become a part of preserving our natural treasures. Visit Bali Safari Park to embark on this incredible adventure and make a significant difference in the world of wildlife conservation.
So pack your bags, bring your curiosity, and let the wonders of Bali Safari Park and the pig-nosed turtles captivate your soul as you contribute to a better world for these magnificent creatures.