Barcelona is a treasure trove of architectural wonders, making it a paradise for architectural photographers. Here are some must-visit places for architectural photography in Barcelona:
Sagrada Família: Antoni Gaudí's masterpiece is a must-see. Its intricate facades, towering spires, and unique design elements provide endless opportunities for stunning shots, both inside and out.
Park Güell: This park is another Gaudí gem, featuring colorful mosaics, organic shapes, and panoramic views of the city. The architecture blends seamlessly with the natural surroundings.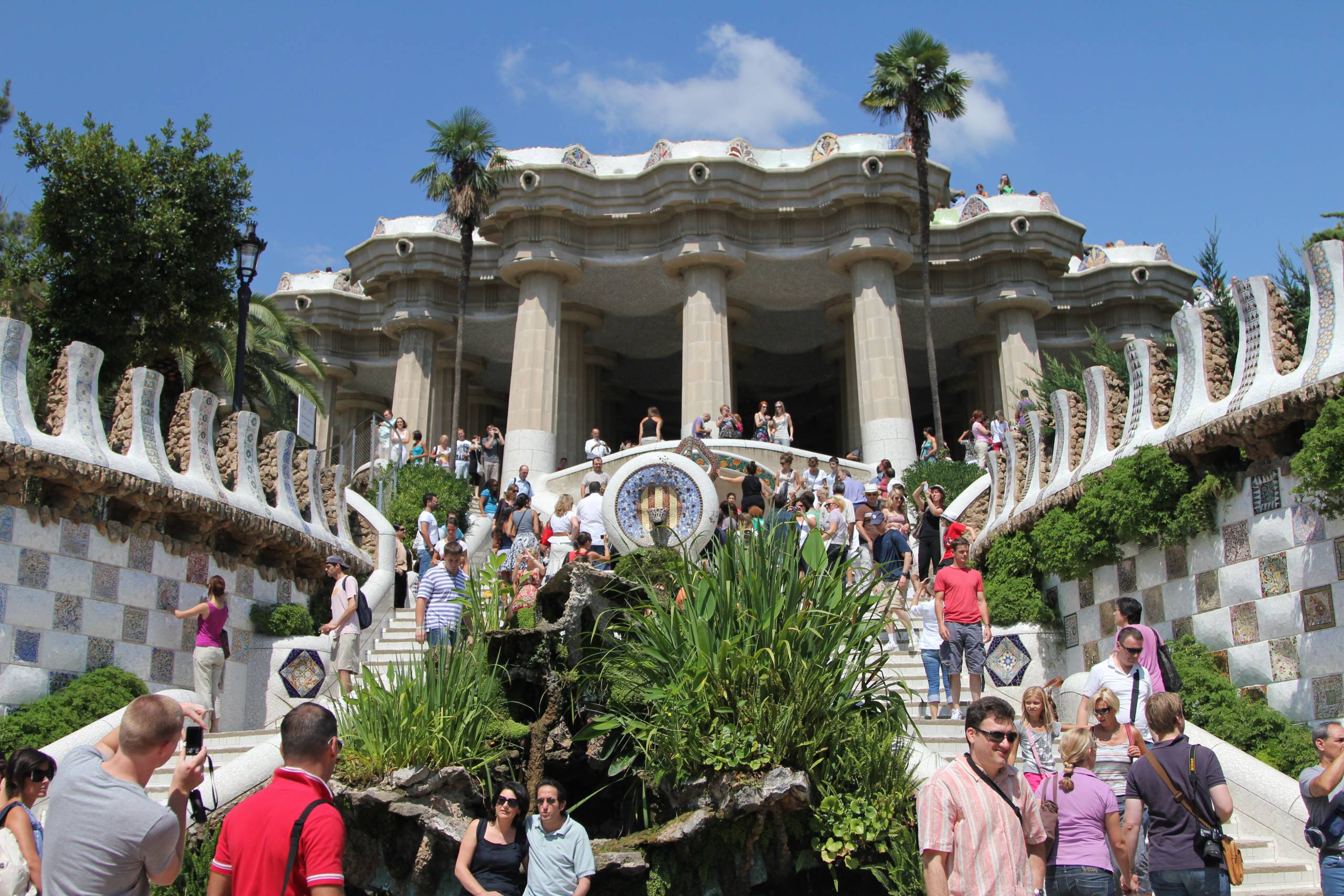 Casa Batlló: Another Gaudí creation, this modernist building is known for its undulating façade, creative use of materials, and imaginative design. The interior is equally impressive.
Casa Milà (La Pedrera): With its distinctive wavy façade and rooftop chimneys, this Gaudí-designed building offers fascinating shapes and textures for architectural photography.
Palau de la Música Catalana: A modernist concert hall designed by Lluís Domènech i Montaner. The stained glass windows, intricate mosaics, and ornate details make for captivating shots.
Barri Gòtic (Gothic Quarter): This historic neighborhood boasts narrow streets, medieval buildings, and hidden courtyards. Its architectural diversity presents many unique photo opportunities.
Hospital de Sant Pau: A stunning example of modernist architecture designed by Lluís Domènech i Montaner. The colorful mosaics, intricate details, and expansive gardens are perfect for photography.
Montjuïc: The hill overlooking the city offers various architectural landmarks, including the Montjuïc Castle, Olympic Stadium, and Palau Nacional. The panoramic views from here are also worth capturing.
Agbar Tower: This modern skyscraper designed by Jean Nouvel stands out with its unique shape and vibrant lighting at night, making for striking urban shots.
MACBA (Museum of Contemporary Art): A modern building designed by Richard Meier, its clean lines and geometric shapes provide a minimalist backdrop for architectural photography.
Torre Glòries: Formerly known as Torre Agbar, this tower designed by Jean Nouvel features an exterior covered in colored glass panels, creating a mesmerizing effect when photographed.
Pavilion of Barcelona: Designed by Ludwig Mies van der Rohe, this iconic modernist building showcases clean lines, glass walls, and an open layout, perfect for capturing minimalist elegance.
Remember that lighting plays a crucial role in architectural photography. Early morning or late afternoon light can offer soft, warm illumination that enhances the buildings' details. Also, don't hesitate to explore less crowded times to capture these landmarks without too many tourists in your shots.