Azulejos, also known as Portuguese ceramic tilework, is a traditional form of art that has been a part of Portuguese culture for centuries. These decorative tiles, made of glazed ceramic, have been used to adorn the walls, floors, and facades of buildings and homes throughout Portugal.
The origins of azulejos can be traced back to the Moors, who introduced the technique of glazed tilemaking to Portugal during their occupation in the 12th century. The word "azulejo" comes from the Arabic word "al-zellige," which means "polished stone."
During the 15th and 16th centuries, azulejos began to be used extensively in Portugal, particularly in churches and palaces. The tiles were used to create intricate patterns and designs, depicting religious scenes, landscapes, and everyday life. They became a symbol of Portuguese culture and heritage.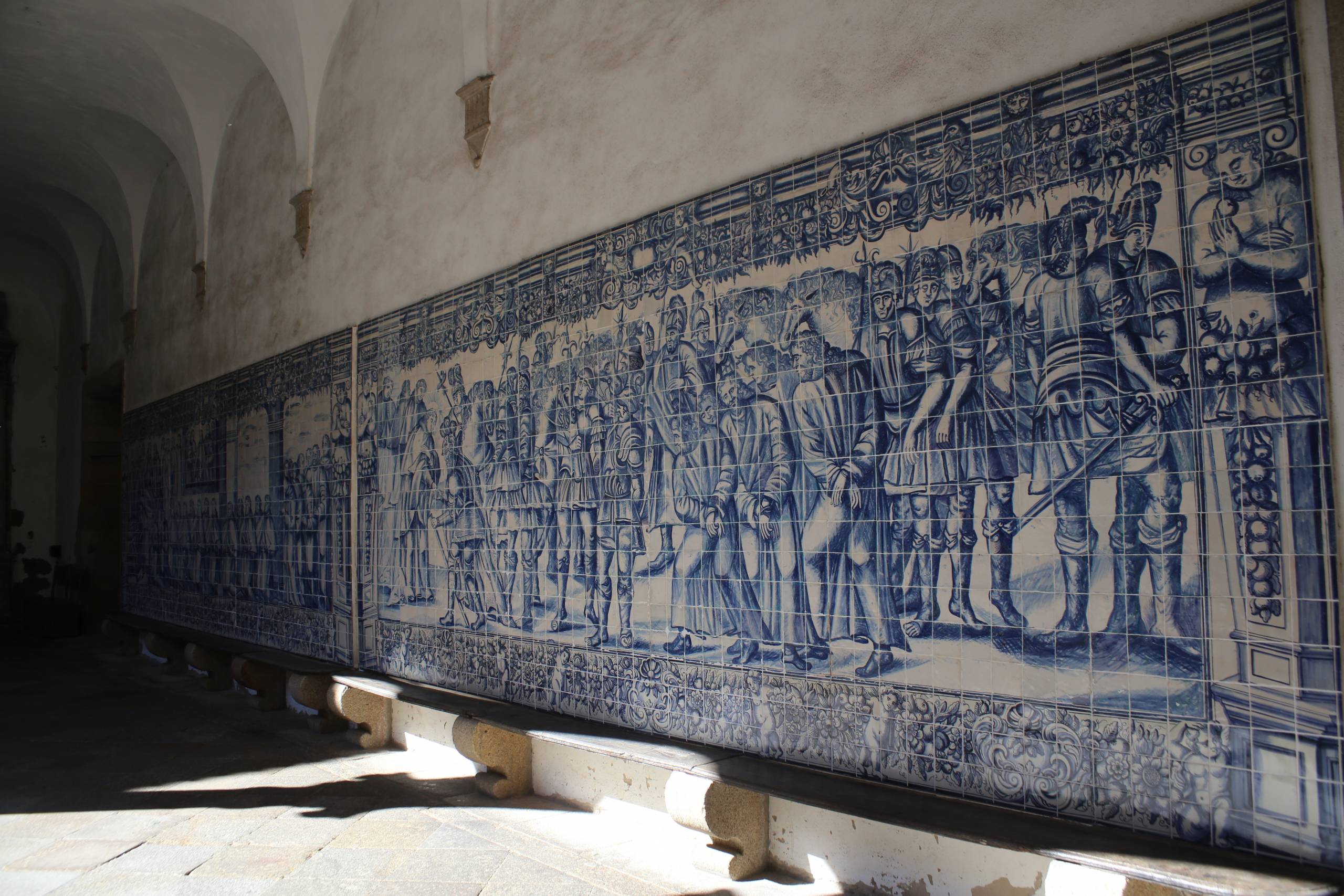 In the 17th and 18th centuries, azulejos reached their peak of popularity. They were used to decorate the walls of churches, monasteries, palaces, and even private homes. The tiles were also used to decorate the facades of buildings, creating a striking visual effect.
One of the most famous examples of azulejos can be found in the Mosteiro dos Jerónimos in Lisbon, where the tiles cover the entire facade of the church. Another notable example is the Convento do Carmo, also in Lisbon, where the tiles depict scenes from the life of the Virgin Mary.
Azulejos have also been used to create a number of public artworks, such as the Azulejo Museum in Lisbon, which displays a collection of azulejos from the 15th to the 18th centuries.
Over the years, the style of azulejos has evolved, with new techniques and designs being introduced. Today, azulejos can be found in a variety of styles, from traditional to modern. They are still widely used in Portugal, not just for decorative purposes but also for functional uses such as in bathrooms and kitchens.
In conclusion, azulejos are an important part of Portuguese culture and history. These beautiful ceramic tiles have adorned buildings and homes for centuries, creating a unique and striking visual effect. They are a symbol of the country's rich heritage and continue to be a popular form of art today.